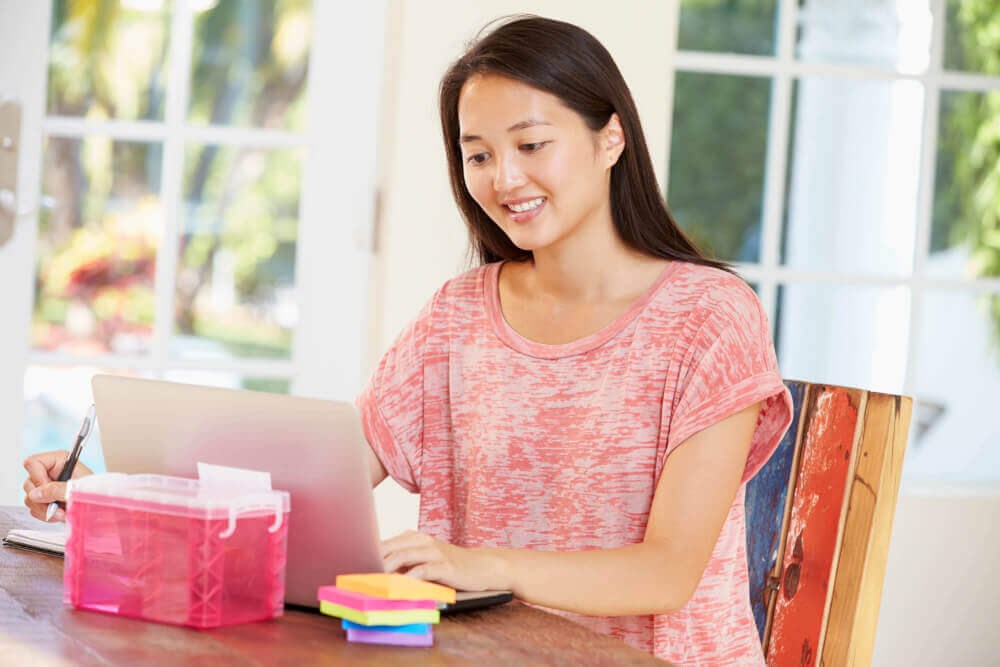 LEARN ABOUT COSMETIC DENTISTRY AND SMILE MAKEOVERS
Knowing your smile is beautiful gives you more confidence in yourself. Unfortunately, most of us don't have a flawless smile, but that does not mean we cannot get one. If you're ready to improve your smile, schedule a consultation with a cosmetic dentist in Columbus, OH. If your current dentist doesn't perform cosmetic treatments, contact DentalWorks - Easton. Our experienced team is skilled in many cosmetic dental treatments, including veneers, teeth whitening, and orthodontics. There are tons of cosmetic procedures to get an excellent smile, so let's talk about what problems you might want improved with a custom cosmetic dentistry treatment plan:
WHAT CAN A SMILE MAKEOVER FIX?
CHIPPED TEETH
A chip in your tooth can be as easy as chewing on ice or falling and hitting the pavement face first. A small chip can cause your teeth look uneven, but it could also make it much easier for your tooth to get infected. If you have a chipped tooth, you should get it repaired to improve both the appearance of your smile plus your oral health.
STAINS AND DISCOLORATION
A lot of people are affected by discolored teeth. Your teeth may be discolored on the outside of your enamel (extrinsic stains from things like drinking coffee or using tobacco) or inside (intrinsic stains caused by medication or a trauma to a tooth). A yellow smile can make you look older or unhealthy. Brightening your enamel is a quick treatment to makeover your smile.
CRACKED TEETH
A cracked tooth can look similar to a chipped tooth, but typically, a crack is much easier to see than a chip, especially if the problem is in the front of the mouth. And it not only looks less attractive, but a cracked tooth can cause pain when you try to use it and it will be sensitive in cold and hot. A cracked tooth can also be prone to infections, which means you should have it treated fast.
MISALIGNED TEETH
Crooked or misaligned teeth can wreak havoc on your smile. Both of these issues can cause overcrowding and bite problems. Depending on your condition, you can find treatments to help get a more symmetrical smile.
WHAT CAN I DO TO IMPROVE MY SMILE?
Cosmetic treatments by a board-certified dentist in Columbus, OH will be able to help you improve the function, health, and look of your mouth. Cosmetic treatments in a smile makeover can make your teeth look better and boost your confidence. Your smile makeover plan could include just one treatment or many procedures.
WHAT CAN BE PART OF MY SMILE MAKEOVER?
CUSTOM VENEERS
For a fast way to improve your smile, veneers are a terrific choice. Veneers are thin pieces of porcelain that are glued to the front of your teeth. Veneers can improve the look of chipped teeth, cover the gap between teeth, and mask the color of stained teeth. Veneers are a wonderful choice if you want an effective treatment to improve the look of your teeth and attain a smile that will give you more confidence in your appearance. Veneers at DentalWorks - Easton are made custom to look natural and last a long time.
TEETH STRAIGHTENING
Even if you had a braces as a kid, your teeth can still move and shift, causing overlap and a crooked tooth appearance. Fortunately, there are advanced orthodontic choices for adults who want to correct this problem with removable aligners. If your main issue is crooked teeth, then orthodontics along with dental contouring and professional teeth whitening can produce a visible improvement.
HOME AND IN-OFFICE TEETH WHITENING
If you are looking for an effective and safe way to brighten your smile, professional teeth whitening might be your answer. Though there are many different options (toothpastes, strips, gels) that you can buy at stores throughout Columbus, OH, professional teeth whitening usually more effective and can be adjusted to meet your goals. At DentalWorks - Easton, we offer both custom whitening kits to use at home and in-office laser teeth whitening. A home kit will include custom-made trays for a more comfortable treatment than regular trays in over-the-counter kits as well as professional-strength whitening gel. Your dentist will give you clear instructions on how often to use your kit and how long you can safely leave the whitening gel on your teeth. If you'd prefer faster results, our office in Columbus, OH also performs laser teeth whitening. Utilizing a laser light, your dentist can efficiently remove years of discoloration and stains from your enamel for a much brighter smile in just one visit.
REPLACING OLD FILLINGS
Tooth-colored fillings are used to treat a cavity after the decayed enamel has been removed. Many smile makeovers include replacing older amalgam fillings with tooth-colored fillings. Besides lasting longer, tooth-colored fillings are made with composite resin, so they look more attractive than amalgam fillings. Tooth-colored fillings can be used for both your front and back teeth to deal with small to medium cavities. These may help you get a more attractive smile and a stronger restoration. At DentalWorks - Easton, our team colors the composite resin to match your natural teeth so your end result is seamless.
COSMETIC BONDING
Dental bonding is a treatment to repair and improve the look of your teeth if they are stained or chipped. Composite resin (the same material used as a filling for cavities) can be carefully applied by a dentist to fill in chips and hide stains. After the bonding is set, your dentist will polish the material and contour your teeth for an even shape. Dental bonding and contouring is a quick, less expensive cosmetic treatment; however, the results will not last as long as other treatments, like veneers.
MAKEOVER YOUR SMILE WITH COSMETIC DENTISTRY
There are tons of treatments to improve the look of your teeth. When you want to boost your confidence in your smile and make your teeth healthier, schedule an appointment with your cosmetic dentist in Columbus, OH. If you're in search of an experienced team of dental professionals who offer cosmetic procedures, please contact DentalWorks - Easton to schedule a smile makeover consultation. After listening to your unique needs and goals, we'll develop your smile makeover treatment plan to deliver a beautiful smile.