If a tooth is the reason for acute infection, pain, or discomfort, it may be deteriorating or injured beyond care and require a dentist to pull out the tooth. An extraction can be needed in an emergency after an accident or the extraction is also arranged to stop an issue, for example having the wisdom teeth taken out to stop an impaction. A simple extraction is done if the tooth is already above the gumline, but a surgical extraction is performed if the tooth is not fully erupted from the gumline. To aid each patient in understanding if they may benefit from a surgical or simple extraction, our dentists at DentalWorks - Easton in Columbus, OH will use digital X-rays and perform a physical exam to identify any issues.
Reviews
"The absolute best dentist office I have ever been to. I went in with a lot of anxiety and Dr. Tamimi and his staff were very comforting. If you are thinking about getting crowns for cosmetic or any other reason I highly recommend this office, they are very professional and informative and I LOVE MY TEETH!"
- K.M. /
Google /
Nov 13, 2017
"My family and I love the team at this Dental Works location. Most of them are the same team that used to help us at Sears. We love that they know who we are and are flexible with the schedule as we have a big family. They're very professional and friendly."
- M.B. /
Google /
Nov 13, 2017
"I always have a great experience at Dental Works. I trust the information I'm told and the care I'm receving. The staff care about my life and ask me about life events and things I may have mentioned in my last visit. I highly recommend this location of dental works."
- M.F. /
Google /
Nov 13, 2017
"Several years ago, I had a health issue come up that required all my teeth to needing to be pulled. Dr. Wilson did a wonderful job of it. The whole staff was very supportive. I was not able to get dentures tight away. I have recently started the process to get my dentures. Once again Dr. T and his staff are very supportive and helpful. I would recommend them with an A+ or a 10. The office is very clean and modern."
- Google User /
Google /
Nov 10, 2017
"I had my wisdom tooth pulled today, and it's now 9 hours later and I'm in zero pain! Dr. T is amazing at what he does, extremely nice & tales excellent care of his patients. I will definitely never go anywhere else! I highly recommend him! Also the girls there are very nice as well! It's an amazing place overall! ????"
- Google User /
Google /
Nov 10, 2017
Previous
Next
To perform a simple extraction, a local anesthetic is often used to numb the area, then our dentists loosen the tooth and take out the whole tooth from the jawbone. Our dentists will delicately disconnect the tooth away from the gum tissue and ligaments, and finally our dentists will wash and seal the socket. In a surgical extraction, the patient is usually prepared with local anesthesia with sedation or the patient is put under with general anesthesia. To take out the tooth, our dentists must surgically cut all the way through the soft tissue and bone. In some patients, our dentists will cut the tooth into sections for faster extraction. As soon as the tooth is taken out, the socket will be rinsed and stitched close.
After a tooth extraction, a blood clot will develop in the socket of the removed tooth that the patient should keep hygienic and observe for warnings of infection. Our dentists may suggest over-counter pain medication for any tenderness after the extraction or our dentists may give the patient a prescription painkillers. Patients may want to follow a diet of liquid and soft foods for for a while after the procedure. Patients will want to be gentle while brushing their teeth to avoid opening the socket while it mends. The gum tissue and bone will begin to heal a week or two after the procedure, although it may be as long as 5 - 6 months before the mouth is entirely recovered.
If the extraction is not optional, some of the cost will typically be covered by insurance. The coverage may be different based on whether the patient requires a simple or surgical extraction, so DentalWorks - Easton will determine the patient's benefits and out-of-pocket bill. DentalWorks - Easton in Columbus, OH works with several financing plans and our dentists accept several payment options.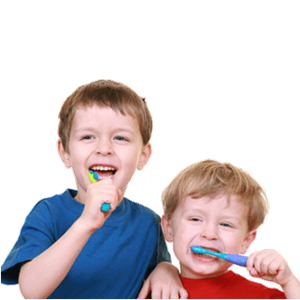 Whether you need your wisdom teeth taken out or if you need an emergency extraction after an accident, please contact DentalWorks - Easton in Columbus, OH to go over your options. Our dentists can help you with simple or surgical extractions for your dental health.
Related Procedures