About Oral-Conscious Sedation
At DentalWorks - Easton in Columbus, OH, our dentists provide oral-conscious sedation to patients during certain complex services or for patients who suffer from anxiety about visiting the dentist. Oral-conscious sedation is administered as a tablet approximately 60 minutes prior to the dental procedure. The tablet can be made for a mild or medium sedation level, to fit the patient's needs and the service being performed. Mild sedation will make the patient seem hazy, although they do not typically fall asleep. Moderate sedation is chosen during longer services to make the patient feel comfortable and the patient may fall into a light sleep. Even though other sedation options can be fine-tuned during the service, the concentration of oral-conscious sedation can't be changed.
Reviews
"The absolute best dentist office I have ever been to. I went in with a lot of anxiety and Dr. Tamimi and his staff were very comforting. If you are thinking about getting crowns for cosmetic or any other reason I highly recommend this office, they are very professional and informative and I LOVE MY TEETH!"
- K.M. /
Google /
Nov 13, 2017
"My family and I love the team at this Dental Works location. Most of them are the same team that used to help us at Sears. We love that they know who we are and are flexible with the schedule as we have a big family. They're very professional and friendly."
- M.B. /
Google /
Nov 13, 2017
"I always have a great experience at Dental Works. I trust the information I'm told and the care I'm receving. The staff care about my life and ask me about life events and things I may have mentioned in my last visit. I highly recommend this location of dental works."
- M.F. /
Google /
Nov 13, 2017
"Several years ago, I had a health issue come up that required all my teeth to needing to be pulled. Dr. Wilson did a wonderful job of it. The whole staff was very supportive. I was not able to get dentures tight away. I have recently started the process to get my dentures. Once again Dr. T and his staff are very supportive and helpful. I would recommend them with an A+ or a 10. The office is very clean and modern."
- Google User /
Google /
Nov 10, 2017
"I had my wisdom tooth pulled today, and it's now 9 hours later and I'm in zero pain! Dr. T is amazing at what he does, extremely nice & tales excellent care of his patients. I will definitely never go anywhere else! I highly recommend him! Also the girls there are very nice as well! It's an amazing place overall! ????"
- Google User /
Google /
Nov 10, 2017
Previous
Next
Our dentists will talk with the patient to completely discuss their allergies, medications, and medical history to determine if the patient is a candidate for oral-conscious sedation or another method. If oral-conscious sedation is elected, our dentists will give them a prescription for the tablet for the patient to swallow about 60 minutes before their service. The patient will not be able to drive to or from their treatment, since the patient will be conscious, but in a relaxed state. During the service, the patient will be conscious enough to hear our dentists and to follow any directives. Some patients can fall asleep during the service, however they can be easily waked when the treatment is done.
Patients cannot drive for at least 24 hours after being under oral-conscious sedation, so our dentists advise that each patient plan for a responsible adult to get them home after their scheduled procedure. While the patient generally remains conscious during the treatment, the sedation sometimes causes short-term memory loss. Oral-conscious sedation is usually dependable, although certain patients will get temporary nausea. Any uncommon side effects or continuing pain should be reported to our dentists at DentalWorks - Easton as soon as possible.
Depending on the patient's insurance policy, a portion or all of the cost of oral-conscious sedation will be included. DentalWorks - Easton will talk to the patient's insurance company before the service to estimate their coverage and out-of-pocket cost. Our dentists at DentalWorks - Easton accept many methods of payment and we can connect patients to medical financing plans.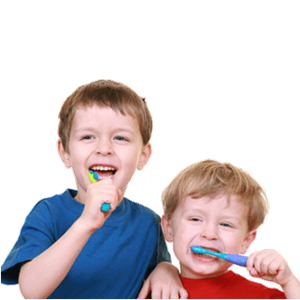 Learn Your Sedation Options
If you are scheduled to have a long or invasive service at DentalWorks - Easton or if you dodge your regular dental examination and bi-annual professional cleaning because of worries, oral-conscious sedation or other sedation choice may help you to feel comfortable and relaxed for your visit to DentalWorks - Easton. To find out more information, come to a consultation with our dentists and learn more about sedation options, like oral-conscious sedation.
Related Procedures