A stunning, confident smile can enhance the way an individual looks and feels. By blending cosmetic and restorative dental treatments, a smile makeover can heal and rejuvenate the whole mouth to design the individuals's most attractive smile. Our dentists will personalize a smile makeover treatment plan that can restore cracks or chips, straighten up the teeth, adjust the gums, and make the teeth strong and durable. Based on the individual's unique concerns and cosmetic goals, a smile makeover at DentalWorks - Easton in Columbus, OH by our dentists could involve home or laser teeth whitening, dental implants, porcelain veneers, composite resin fillings, contouring, bonding, orthodontics, laser gum shaping, and other dental treatments.
Reviews
"I love the hours and the friendly staff"
- M.T. /
Google /
Oct 08, 2017
"I had my wisdom tooth pulled today, and it's now 9 hours later and I'm in zero pain! Dr. T is amazing at what he does, extremely nice & tales excellent care of his patients. I will definitely never go anywhere else! I highly recommend him! Also the girls there are very nice as well! It's an amazing place overall! ????"
- A.W. /
Google /
Oct 02, 2017
"Several years ago, I had a health issue come up that required all my teeth to needing to be pulled. Dr. Wilson did a wonderful job of it. The whole staff was very supportive. I was not able to get dentures tight away. I have recently started the process to get my dentures. Once again Dr. T and his staff are very supportive and helpful. I would recommend them with an A+ or a 10. The office is very clean and modern."
- D.M. /
Google /
Oct 02, 2017
"I always have a great experience at Dental Works. This always help me feel at ease. Thank You All."
- W.D. /
Google /
Sep 18, 2017
"Service providers were professional. I learned a lot through interaction with them. I'm going to recommend DentalWorks to a family member and a friend."
- S.A. /
Google /
Sep 11, 2017
Previous
Next
A smile makeover starts off with a consultation with our dentists at DentalWorks - Easton to talk about what bothers the person has regarding their existing smile and the person's smile makeover goals. After consider the condition of the person's gums and teeth, our dentists will work with the person to create their smile makeover treatment outline. Once the outline is finalized, our dentists will help the person arrange their appointment or appointments for their restorative and cosmetic dental procedures.
Once the person's smile makeover is done, patients should talk to our dentists about creating a good home dental care regimen to keep the appearance and health of their smile makeover. With proper care including regular appointments for professional cleanings and oral exams at DentalWorks - Easton with our dentists, a smile makeover can have long-term outcomes. Depending on the procedures done during the smile makeover, our dentists may recommend specific dental products or more frequent professional cleanings and oral exams at DentalWorks - Easton.
Smile makeovers usually involve cosmetic procedures that aren't covered by insurance, although particular restorative services may be covered, so the staff at DentalWorks - Easton will confirm the person's benefits and coverage to come up with the patient's out-of-pocket cost. To help every one of our patients pay for their most beautiful smile, our dentists at DentalWorks - Easton takes several payment methods and DentalWorks - Easton in Columbus, OH accept financing, which can be gone over during the Individual's smile makeover consultation.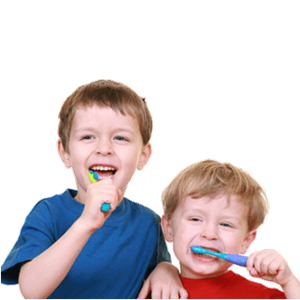 A gorgeous smile can refresh your overall look and poise while helping you to create a wonderful first impression. A smile makeover can work on multiple cosmetic troubles while restoring better function and health to your mouth. Ask our dentists at DentalWorks - Easton in Columbus, OH about creating your smile makeover plan and uncovering your sunniest smile.
Related Procedures