No matter how meticulous a person is in their dental maintenance, discolorations on the teeth develop over time from food, beverages, and tobacco, which makes the teeth look dingy. For a lift to their physical appearance, many people have used Opalescence tooth whitening to safely take off stains from their dental enamel and brighten their teeth quite a few shades. Opalescence includes some systems to help every patient with their personal needs. Patients can choose with help from our dentists between home Opalescence teeth whitening sets and professional whitening treatments at DentalWorks - Easton in Columbus, OH. All Opalescence whitening and bleaching procedure contains potassium nitrate and fluoride (PF) to fortify the dental enamel as they are whitening for stronger teeth.
Reviews
"The absolute best dentist office I have ever been to. I went in with a lot of anxiety and Dr. Tamimi and his staff were very comforting. If you are thinking about getting crowns for cosmetic or any other reason I highly recommend this office, they are very professional and informative and I LOVE MY TEETH!"
- K.M. /
Google /
Nov 13, 2017
"My family and I love the team at this Dental Works location. Most of them are the same team that used to help us at Sears. We love that they know who we are and are flexible with the schedule as we have a big family. They're very professional and friendly."
- M.B. /
Google /
Nov 13, 2017
"I always have a great experience at Dental Works. I trust the information I'm told and the care I'm receving. The staff care about my life and ask me about life events and things I may have mentioned in my last visit. I highly recommend this location of dental works."
- M.F. /
Google /
Nov 13, 2017
"Several years ago, I had a health issue come up that required all my teeth to needing to be pulled. Dr. Wilson did a wonderful job of it. The whole staff was very supportive. I was not able to get dentures tight away. I have recently started the process to get my dentures. Once again Dr. T and his staff are very supportive and helpful. I would recommend them with an A+ or a 10. The office is very clean and modern."
- Google User /
Google /
Nov 10, 2017
"I had my wisdom tooth pulled today, and it's now 9 hours later and I'm in zero pain! Dr. T is amazing at what he does, extremely nice & tales excellent care of his patients. I will definitely never go anywhere else! I highly recommend him! Also the girls there are very nice as well! It's an amazing place overall! ????"
- Google User /
Google /
Nov 10, 2017
Previous
Next
Depending on which procedure the patient decides on, our dentists will go over detailed information to help the patient find their ideal results.
Opalescence PF: at home whitening set comes in different levels and a choice of flavors that are put into multi-use tailor-made mouth trays that can be worn for half an hour – all night.
Opalescence Go: at home whitening set are pre-filled, non-reusable mouth trays that are offered in three flavors and should be worn between 15 and 90 minutes on a daily basis for about 5 - 10 days.
Opalescence Boost: an in-office whitening service at DentalWorks - Easton that consists of 40% hydrogen peroxide whitening agent to remove discolorations without the use of lights and lasers in no more than 60 minutes.
To help keep up the results, patients can ask our dentists about the best home oral care regime that might include Opalescence whitening toothpastes along with regular flossing. Our dentists will talk to the patient regarding food, drinks, and other things that should be eliminated or what can be done to decrease discoloration and stains to preserve their newfound, whiter smile. Two cleanings a year at DentalWorks - Easton by our dentists will also help polish tougher stains.
Similar to most aesthetic-related procedures, Opalescence teeth whitening is typically not paid for by dental insurance, however DentalWorks - Easton can help with financing and takes several forms of payment. The patient's out-of-pocket cost and financing options will be explained during the patient's consultation with our dentists.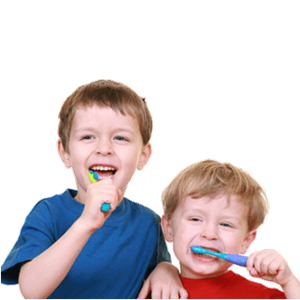 Boost your confidence with a radiant, knock out smile that makes you look younger through the Opalescence tooth whitening choices from DentalWorks - Easton in Columbus, OH. Get more information from our dentists to help you pick the right system for your budget and goals and discover what a difference Opalescence can make by removing stains and brightening up your smile.
Related Procedures