About Home Tooth Whitening
These days, there are endless options pertaining to products that can whiten your teeth from the drug store that promises whiter teeth promptly. While these products can provide some whitening effect they are not always the most effective option. Our dentists at DentalWorks - Easton in Columbus, OH can offer professional, custom whitening trays settle into the mouth more effectively. In addition, professional teeth whitening trays can be made according to the color the patient wishes to achieve. This is based on the formulation of the whitening gel. This professional approach from our dentists at DentalWorks - Easton offers whiter results that store brands cannot reach.
Reviews
"The absolute best dentist office I have ever been to. I went in with a lot of anxiety and Dr. Tamimi and his staff were very comforting. If you are thinking about getting crowns for cosmetic or any other reason I highly recommend this office, they are very professional and informative and I LOVE MY TEETH!"
- K.M. /
Google /
Nov 13, 2017
"My family and I love the team at this Dental Works location. Most of them are the same team that used to help us at Sears. We love that they know who we are and are flexible with the schedule as we have a big family. They're very professional and friendly."
- M.B. /
Google /
Nov 13, 2017
"I always have a great experience at Dental Works. I trust the information I'm told and the care I'm receving. The staff care about my life and ask me about life events and things I may have mentioned in my last visit. I highly recommend this location of dental works."
- M.F. /
Google /
Nov 13, 2017
"Several years ago, I had a health issue come up that required all my teeth to needing to be pulled. Dr. Wilson did a wonderful job of it. The whole staff was very supportive. I was not able to get dentures tight away. I have recently started the process to get my dentures. Once again Dr. T and his staff are very supportive and helpful. I would recommend them with an A+ or a 10. The office is very clean and modern."
- Google User /
Google /
Nov 10, 2017
"I had my wisdom tooth pulled today, and it's now 9 hours later and I'm in zero pain! Dr. T is amazing at what he does, extremely nice & tales excellent care of his patients. I will definitely never go anywhere else! I highly recommend him! Also the girls there are very nice as well! It's an amazing place overall! ????"
- Google User /
Google /
Nov 10, 2017
Previous
Next
A dental exam first completed by our our dentists at DentalWorks - Easton prior to a whitening gel is recommended to certify that the patient's oral health and tooth surface layer is strong. Our dentists will communicate the whitening trays and options, and a custom mold will then be produced of the patient's mouth. Our dentists will include the the gel and special trays as part of the at-home kit, and all of the instructions will be given. The number of trays will be different from each patient depending on how much whitening is desired.
Once a patient achieves the grade of white they desire, our dentists recommend that the patient limit the continuation of the whitening product to avoid damaging the surface of the tooth. After the teeth have been whitened, continued dental visits at DentalWorks - Easton will ensure that the patient's oral hygiene remaining healthy. Results proceeding professional at-home teeth whitening can last a long time. Patients should stay away from certain food and drinks to safeguard the teeth from additional staining, such as coffee, red wine, berries, and tea as well as tobacco products.
Due to the fact that teeth whitening is not part of normal dental work, it is typically not taken care of by insurance. But even so, our billing staff at DentalWorks - Easton will check each patient's coverage and give an explanation of the patient's overall billing requirements. Our staff at DentalWorks - Easton offer billing and financing help for our patient's convenience.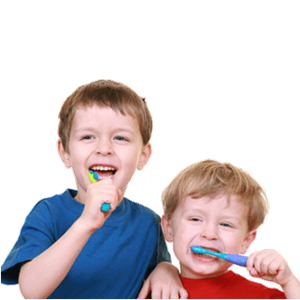 Comfortable and Convenient
Brighten years of stains from your teeth with help from home tooth whitening in a easy setting. Through the assistance of our dentists at DentalWorks - Easton in Columbus, OH, you can get a whiter smile in a matter of just a few short weeks. Created by our dentists for your teeth, this customized tooth whitening process can allow you to have your best smile.
Related Procedures